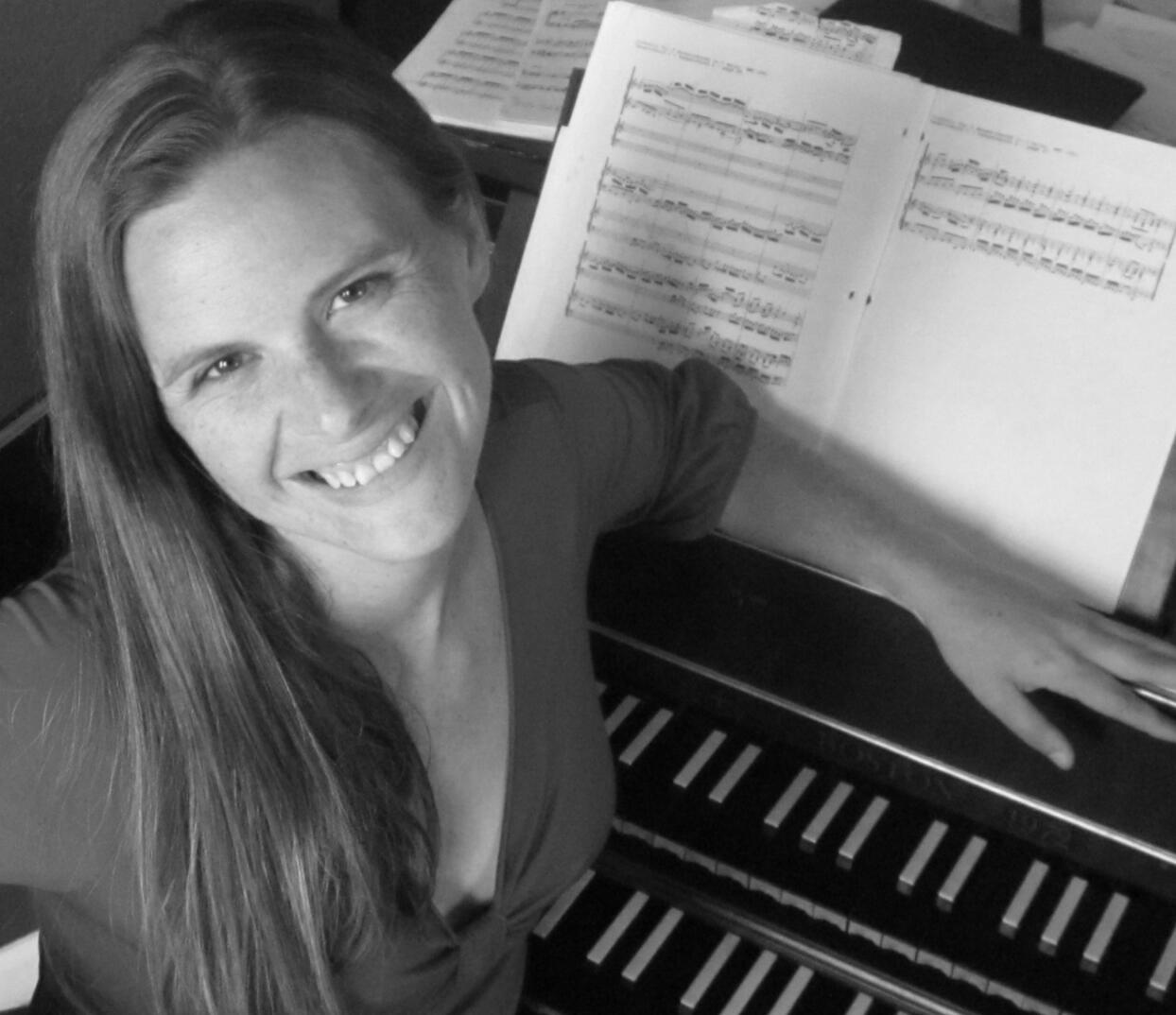 Faythe Vollrath
---
harpsichord
Biography
Faythe Vollrath, harpsichordist, is actively heard as a soloist and chamber musician throughout the United States. Hailed by the Wall Street Journal for her "subtly varied tempo and rhythm that sounds like breathing," her solo performances include venues such as MusicSources in Berkeley, CA, Gothem Early Music in New York City, and Bruton Parish Church in Colonial Williamsburg, VA. Other unique experiences include a solo performance pairing Japanese harpsichord works with Japanese art at the Crocker Art Museum in Sacramento, CA, and performing in a columbarium as part of the Garden of Memory in Oakland, CA. Enamored with the contrast of new music written for historic instruments, Faythe combines these new vs. old elements in many of her performances. Concerts dedicated specifically to this pursuit include the Festival of New American Music in Sacramento, CA and the Center for New Music in San Francisco, CA. Recently, she performed a concert of new music in Serbia as part of the Belgrade Harpsichord Festival, introducing new American composers to the audience.

Faythe competed as a semi-finalist in the 2012 Jurow International Harpsichord Competition, and was the 2009 Betchel award recipient presented by the Midwestern Historical Keyboard Society. Her duo, Zweikampf, was a finalist in Early Music America's inaugural Baroque Performance Competition. They have been featured on public radio in both Michigan and Arizona and perform throughout the United States. Faythe received her doctoral diploma from SUNY-Stony Brook under Arthur Haas, and artist diploma from the U of I Urbana-Champaign under Charlotte Mattax Moersch.
Concerts
Upcoming Concerts for the 2019/2020 Season
September 2019
Auburn Symphony "Symphony in the Park" Sept. 14th
Folsom Symphony Benefit Gala Sept. 28th

November 2019
Auburn Symphony "Symphony in Space" Nov. 2nd and 3rd
French Tour, Nov. 6th - 16th with performances in Paris and Dreux
Merced Symphony "Holiday Candlelight Concert" Nov. 24th

December 2019
Auburn Symphony "Sing-Along Messiah" Dec. 3rd
Sacramento Baroque Soloists "Christmas Concertos" Dec. 6th, 7th, and 8th
Capella Antiqua Choir and Baroque Orchestra "Messiah" Dec. 20th


January 2020
Sacramento Baroque Soloists "The Voice of the Cello" Jan. 24th, 25th, and 26th

February 2020
Auburn Symphony "Family Concert" Feb. 8th
"The Dutch Influence" solo recital, Feb. 14th, The Baroque Room, MN
Solo Recital, Feb. 18th, Winona State University, MN

March 2020
Michigan Tour March 1st through 14th
Sacramento Baroque Soloists "Ecstasy of the Chaconne" March 20th, 21st, and 22nd
Capella Antiqua Choir and Baroque Orchestra "Signs of Spring" March 27th.



May 2019
Auburn Symphony "Master Works Concert IV" May 10th
Past Concerts of Note
2018/2019 Season
Concordia University, Irvine CA "Harpsichord Dedication Concert"
Sacramento Saturday Club, Geery Theater
Capella Antiqua Choir and Baroque Orchestra "Messiah"
Chamber Music Society of Sacramento
Old First Concerts, solo recital. San Francisco.
"The Dutch Influence" solo recital at St. Andrew's Episcopal Church, Antelope, CA.
Sacramento Baroque Soloists "Viva Vivaldi"
Zweikampf, The Baroque Room, MN.
Friday Noon Musicales, solo recital. First Unitarian Church, Madison, WI.